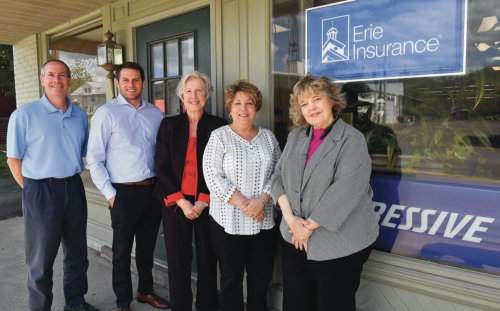 About GordnerCoombs in Millville, PA
GordnerCoombs Insurance has consistently provided years of listening, advising and caring for the needs of Millville and the surrounding multi-county area. Originally founded as Gordner Insurance Agency by former Millville mayor Glenn Gordner in 1956, we are located on Main Street across from the Millville Community Fire Co just two blocks from our original location. The agency was purchased by Donna Coombs in 1990 and incorporated as GordnerCoombs Insurance in 2007. As of Janurary 2021, Christian Stackhouse is the new owner of GordnerCoombs Insurance.
At GordnerCoombs Insurance, the agents are dedicated to making your insurance buying experience both comfortable and complete.  They listen – The process begins with a friendly agent learning all about what you own and what you do and what you care most about protecting.  They advise – That agent will then design a unique insurance program for your specific needs – no cookie cutter coverage at GordnerCoombs Insurance.  They care – GordnerCoombs will save you money by doing a thorough review of your insurance needs – not just a simple "apples to apples" comparison. It takes time to do the job properly – but you will find that it's worth the time in overall savings and in the event of a covered loss of something important to you.
Christian Stackhouse invites you to call or stop in the office, conveniently located at 47 West Main St in the village of Millville.  Experience what it really means to "rest INsured" with GordnerCoombs Insurance.