Workers Compensation Insurance
Excellent Workers Compensation Insurance Plans

Millville, Bloomsburg and Central, PA
Get Affordable Workers Comp. Insurance Near Bloomsburg & the Surrounding Areas
Employees are the most important assets you have to your business, and it's important to do all that you can to protect them. If you own a business near Bloomsburg, PA, it's important to protect your employees with the right workers compensation insurance. Whether you live in Millville, Benton, Berwick, or the surrounding areas around Columbia County, GordnerCoombs workers compensation insurance can help protect your employees in the event of any worker related injuries or illnesses. Workers Comp. Insurance specifically helps pay for medical care costs, wages lost from absence of work and more.
Protect Your Employees from the Unexpected
Find out more about our workers compensation insurance and get an insurance quote today. At GordnerCoombs, we'll help you plan for the unexpected with workers comp. insurance coverage that's just right for you, your business and your employees.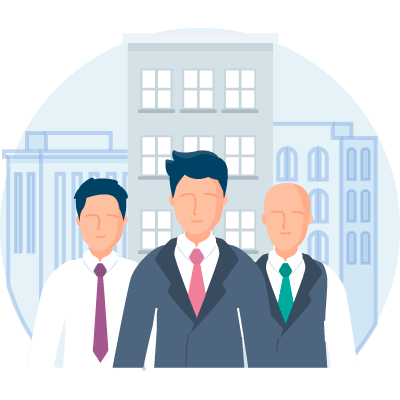 Find a Workers Comp Insurance Policy that's Right for You!
Great Coverage, Great Rates!
Finding the right workers compensation insurance policy for your unique needs as a business owner can seem overwhelming. Rest assured, we're here to simplify things. We have years of experience helping employers create a workers comp. insurance policy that gets you the proper coverage for your employees at the best possible price.
How to Make a Workers Comp. Claim
Information such as how the accident happened, the kind of injury, and the date and time of the incident should be detailed. 
As the employer you must follow a few steps:
Give your employee a workers compensation claim form

Submit official paperwork to us or another insurance company for approval or denial

Provide necessary accommodations to the employee when he or she returns to work
How Much Does Workers Compensation Insurance Cost in Pennsylvania?
Your specific rate is determined by qualities of your location, payroll, number of employees, industry risk factors, coverage limits and claims history. An estimation of workers compensation insurance in Pennsylvania would be $1,050 per year.
Are You Looking For the Best Homeowners Insurance "Near Me"?
Whether you already have coverage and are looking for a better rate, or you just bought a new home, the experts at Gordner Coombs Insurance are here to help! Our dedicated insurance team will get you the best priced homeowners insurance to protect your most valuable asset – your home.